SDTN: supplier of production & automatic cooking equipment
Experts in supplying automatic production lines for any product made from a liquid mix (batter, dough, pastry). Design – Manufacture – Installation – Maintenance
SDTN, your partner since 2000
We supply automatic production lines for any products based on liquid batters, pastries or dough (crêpes, galettes, pancakes, blinis, filo pastry, dioul pastry, omelettes, spring rolls, samosas, blintz, injera, nalesniki, krokiety, oladi, palatschinken, Pfannkuchen, etc.)
We are trusted by many international clients:
Crêperie Jarnoux (France)
Sodebo / Kimarmor (France),
Les Délices Du Chef (France)
La Crêpe De Broceliande (France),
LDC (France)
Mix Buffet (France),
Dessaint Traiteur (France)
Skopinsky (Russia),
Crepini (USA)
Ceralia (Belgium),
St Hubert (Canada)
Beauvoords Bakhuis (Belgium),
Lawa (Germany)
Marcel's (New-Zealand),
Virtu (Poland)
Lantmannen (Sweden),
Lina (Russia).
We have installed over 800 projects worldwide.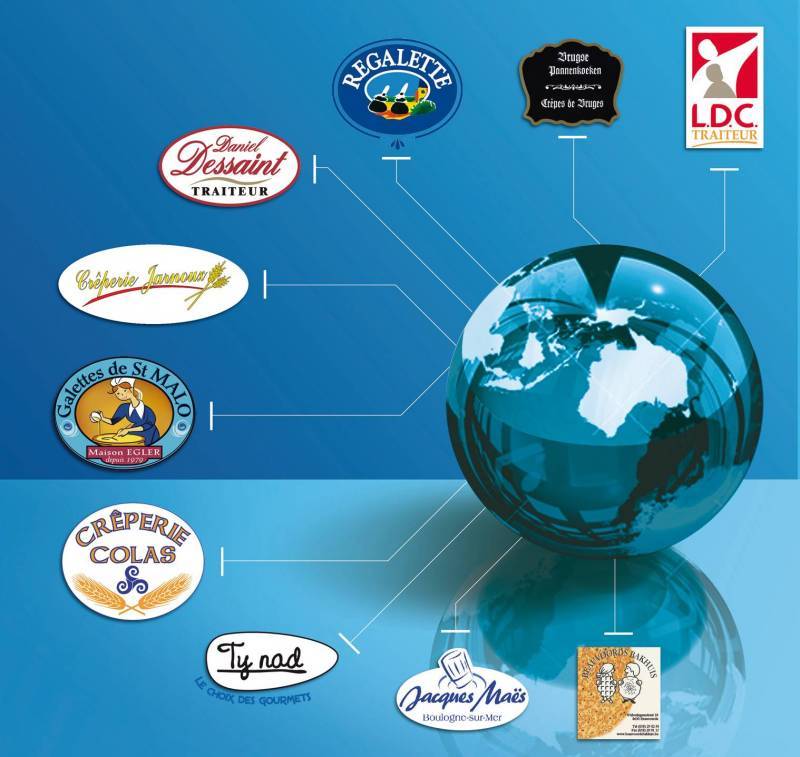 SDTN – the brand for manufacturers
Full gas or electric, cylinder or ring cooking lines
Regulated throughput!
3,500 products spread / hour at 70,000 doses / hour
Our bespoke production lines are equipped with a liquid mix dosing or spreading system depending on the product being processed. Cooking with food grade cast iron is the ideal solution, which is seasoned to control the taste and appearance of the product, while cooking on one or two sides.
We can supply a gas- or electric-heated production line, depending on your requirements.
Our designs are robust and our technology offers flexibility and performance. Their aim is to help you achieve top levels of efficiency.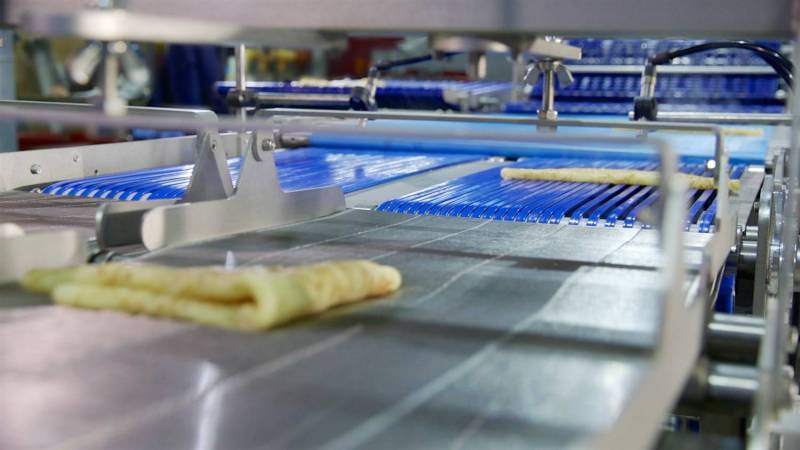 The Lab brand – the artisan solution
Our rotary carousels with 4, 6 and 9 cooking plates, can be fitted with an automatic greasing system, a liquid mix dosing system, or even an automatic cooking module for the other side of the products.
Bespoke solutions for crepes, pancakes, waffles, ice cream cones.